Tap Truck Your Event
Tap Truck is the mobile bar service for your wedding, party or special event.
✔ Select the craft brews, wines, ciders or cocktails your guests might want to enjoy.
✔ Receive recommendations on customized alcoholic beverage selection.
✔ Pick the perfect vintage truck to match your event's style!
✔ Leave the rest to us!
Get Started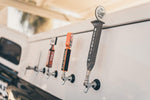 Book Tap Truck Today!
Ready to roll for weddings, birthdays, parties, and corporate events.
Tap Truck provides cocktail and beverage catering for locations all across Arizona, based out of Phoenix, Mesa and Chandler. Most people recognize us as a draft beer truck but we also offer wine and cocktail bar catering. We service events ranging from 25 to 5,000 thirsty guests. Our portable bar rental services: weddings, private events, corporate events, beer festivals, football game tailgates and much more!
We hand pick our selection of craft beer, hard cider, wine, spirits, and other alcoholic beverages. Choose from our beer menu including pale ales, pilsners, stouts, lagers, wheat beer, saison, amber ales, and IPA's (India pale ale). We'll take our mobile bar service anywhere we can legally serve your party. Our vintage style will be a hit at your event!
We take pride in supporting local, hand-crafted American spirits from your nearest microbrewery, distillery, or vineyard and incorporate them into customized cocktail menus for your very own bar truck. Alternatively, we can design your menu for the perfect bar catering experience. Our professional bartending staff can also mix signature cocktails for your special event.
What started as a small venture in San Diego in 2016 has since spread to service locations across Southern California. We've hosted parties with Tap Truck in and around Tucson, Prescott, Flagstaff and Sedona. Contact us today for your event!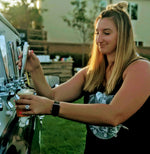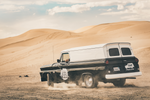 The Adventure
Our passion for discovering the best local craft beer and wine combined with our love for restoring vintage pick-up trucks led to the creation of Tap Truck here in San Diego. We hope to spread our shared passions to the world one event at a time. We look forward to sharing our mobile bar and serving at your next event soon!
Find Out More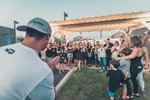 Meeting Your Event Needs
Beer & Wine, Champagne, Cocktails, Non-Alcoholic Drinks, and Cold Brew Coffee